If you urgently need your Spanish sworn translation, make use of our express service by indicating it in the option "What do you need?" of the contact form.
Your sworn translation in 3 Steps
Scan your document and attach it to the form or send it to info@bechtraducciones.com.
Receive a no-obligation quote as soon as possible with a deadline.
Send us your receipt and receive the translation at the address you indicate, stamped and signed by a sworn translator in the agreed term.
Sworn translations are done by certified translators appointed by the Spanish Ministry of Foreign Affairs. Sworn translators certify with their signature and seal that they have produced a faithful translation of the original. Documents issued by official institutions such as: universities, registers, courts, etc., normally require a sworn translation for their presentation in a Spanish or foreign institution.
In addition, it is frequent practice that the courts require the certified translation of documents provided in judicial proceedings, such as deeds, notarial deeds o summons to notify a party who does not speak the language of the court, or of e-mails or documents presented as evidence in the trial.
In Bech Traducciones, we work with certified translators in the main European languages.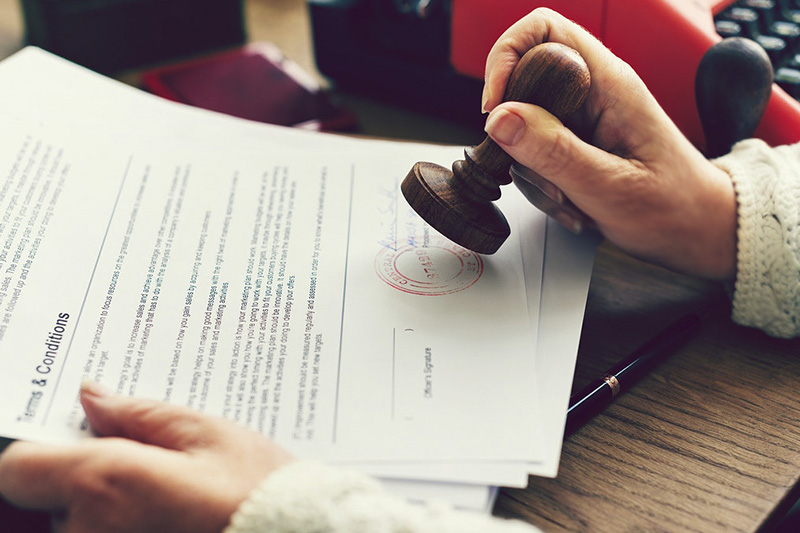 What document do you need to translate for official purposes?
Power of attorney, Will, Judgement, Articles of association, Certificate of incorporation of companies, Consent order, Minutes of General Meeting, Tax return, Pension letter, Medical report, University qualification, Transcript of Records, Extract from the Population Register
Translation of Diplomas and Academic Transcripts
By using our transcript and diploma translation service, we help you apply for a grant, continue your studies...
Legal Translation
The translation of legal documents requires knowledge of legal terminology and a work of comparison...
Business Translation
Translation of annual reports, balance sheets, consultancy reports, corporate material, commercial...
Sworn Interpretation
Some arrangements with legal relevance require the intervention of a sworn interpreter...
Consecutive Interpretation
In this interpretation modality, the interpreter renders the message in the target language when the speaker...
Simultaneous Interpretation
In simultaneous interpreting, the speaker´s words are translated into other languages in real time with a slight delay...
Chuchotage (Whispering) Interpretation
Chuchotage is a kind of interpretation where a specialist interprets for 1-2 people into one language...
Please, tell us what you need, to assess the best-fit interpreting modality for you event. You can also call us on (+34) 658 90 08 28.